Gestatten – Lotus Convertible!
Das Pedal, das neue Standards setzt.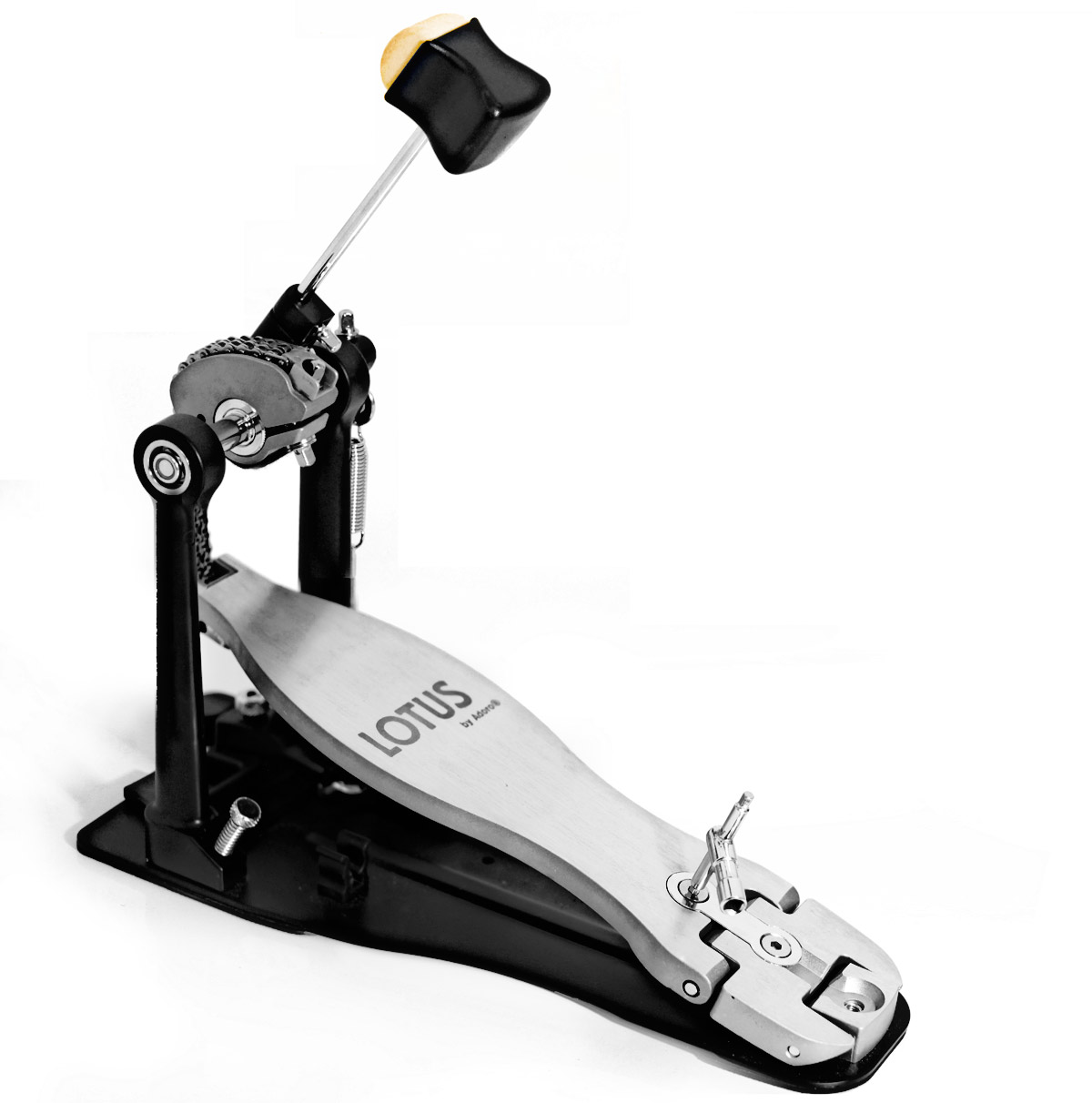 Lotus Convertible Single Pedal
Lotus by Adoro Hardware
genügt allen professionellen Ansprüchen, ist aber darüber hinaus sehr elegant und nicht zu schwer. Die Fußmaschinen setzen neue Maßstäbe, allen voran die mit 9 angemeldeten Patenten versehene Doppelfußmaschine. Wir wollen nicht einfach nur irgendeine Hardware, wir wollen eine Serie, die nachhaltig, langlebig und konfliktfrei ist. Und das ist unsere Lotus Hardware!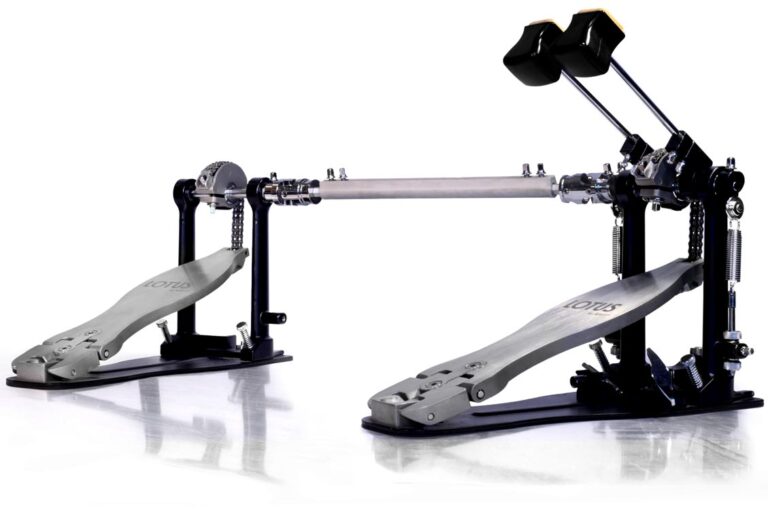 Lotus Convertible Double Pedal
Lotus Hardware - 2000er Series
Liebe auf den ersten Tritt.
Alex Landenburg, drummer at CyHra, Rhapsody, 21Octayne, fell in love with our LOTUS Convertible pedal at first sight. Not only can you turn this pedal from a regular into a long board pedal within seconds, it also comes with the best cardan shaft available on the market. Impressed? Alex is.

Lotus Hardware - 1000er Series